Real Estate
The changes and adjustments of real estate industry in Canada have corresponded to the changes of demographics, interest rate and the economy. For our investors, we also ensure to provide suggestions on opportunities with serious consideration of risk calculation and control. All those factors including financial structure, new forms of risk and changing investor base will directly have impact on decision making and strategy implementation.
Although US real estate industry has faced the market downturn, Canadian market continues to experience moderate growth. Besides, real estate will also face other sectors which will make the development more difficulty. However, Canadian real estate market takes comfort from their predictable local markets. Therefore, in 2010, Canada will face a mild recovery.
VIP Investment International has significant experience in real estate segments. We work closely with banks, real estate developers, mortgage brokers, and realtors for the most up-to-date information to investors who interested in either commercial buildings or residential properties. For more advice, please contact us directly.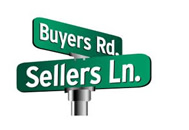 For Residential Property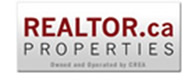 For Commercial Property

For International Property